A little over two weeks ago I posted about an issue with assignment file submissions and Canvas Studio. A fix has been developed and pushed to production.
Students can now successfully submit media through Canvas Studio for assignments configured to allow File uploads as the submission type. The student interface for such assignments appears as: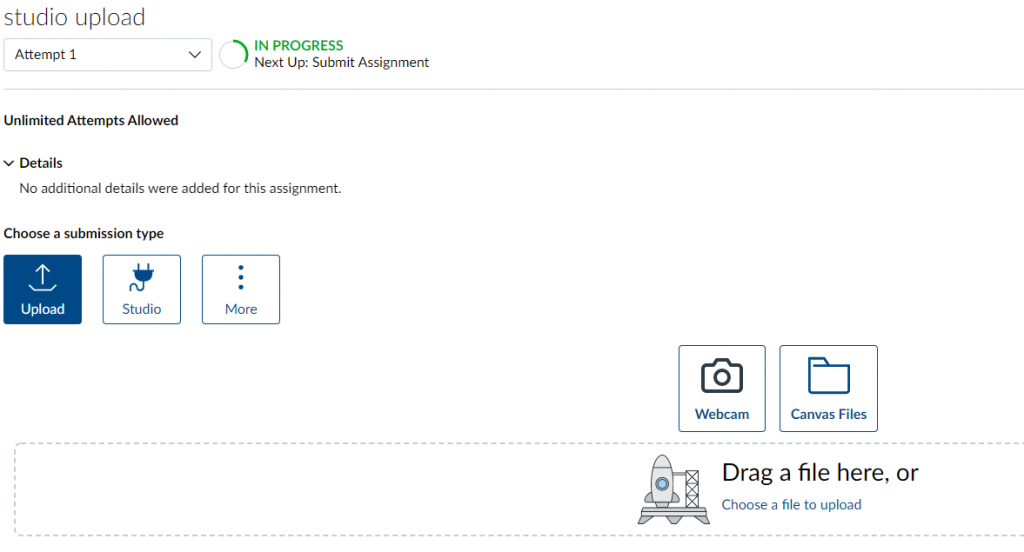 Students can click the Studio button to access their Studio Library and select the media they wish to submit. Once the assignment has been submitted the instructor may view the media in Speedgrader.